Saturday, January 29, 2005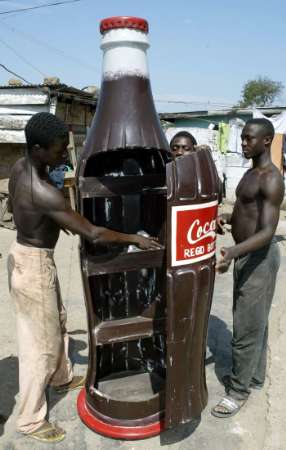 "Isaac Adjetey Sowah is the manager of the family business his grandfather started.

And at only 22 he has seen it all and he has made it all.

Coffins crafted as hammers, fish, cars, mobile phones, hens, roosters, leopards, lions, canoes, cocoa beans and several elephants.

Many of their clients want to bury loved ones in something that reflects their trade.

Even if that means being buried in a Coca-Cola bottle."
---
I just love
this article
!
0 Comments: